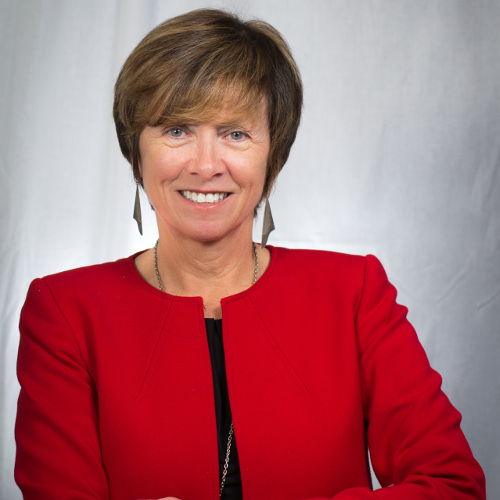 Vice President, Chief Information Officer
Chapman University
Helen Norris is vice president for information technology (IT) and chief information officer at Chapman University, a highly-ranked private university in Orange, Calif. Norris is responsible for IT strategy and operations at Chapman, and also oversees the university's library. Prior to joining Chapman, she served as associate chief information officer at California State University, Sacramento, and as an IT director at the University of California, Berkeley. She has almost 30 years of experience working in IT and several years in the private sector in a variety of industries, including advertising and consumer products. Most recently, however, her experience has been in higher education IT, where Norris has a proven track record of successful project delivery and a demonstrated ability to effect change.
Originally from Ireland, Norris has earned a bachelor's degree in mathematics from Trinity College, Dublin, Ireland, and a master's degree in computer resource management and business administration from Webster University in St. Louis. Norris holds a project management certification (PMP) from Project Management International, and is a fellow of the Educause Leading Change Institute. She serves as a board member of the Southern California Society of Information Management in addition to the NEFE Board of Trustees. Norris previously served as director of the Sacramento Women in Technology International network.
Norris has a passion for promoting diversity in the STEM (Science, Technology, Engineering and Mathematics) fields and has engaged frequently with community and student groups to further this goal. She is a frequent speaker at events and conferences on the topic of diversity in IT, as well as topics such as leadership, data science, change management and IT strategy. Norris joined the NEFE Board of Trustees in 2015 and currently serves as vice chair.