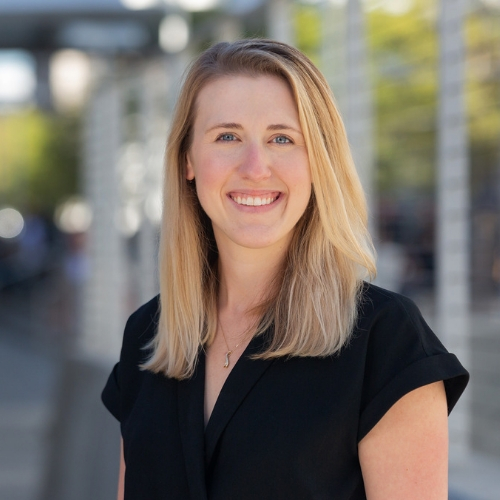 Managing Director, Programs

Amy Marty Conrad serves as the program director for CashCourse, which she began supporting full time in 2013 after joining the National Endowment for Financial Education (NEFE) in January 2012 as a marketing intern. CashCourse, created in 2007, serves more than 1,000 colleges and universities across all 50 states, plus the District of Columbia and Puerto Rico.
Conrad works with college faculty and staff to provide financial education to their students. She also serves as the project manager for the program's web projects, builds relationships with colleges and universities, speaks on financial literacy topics at higher education professional conferences, and ensures that the strategy for CashCourse continues to further NEFE's mission and vision.
Conrad earned a master's degree in marketing at the University of Denver and a bachelor's degree with highest honors in journalism at the University of Florida. She holds an Accredited Financial Counselor (AFC®) certification from the Association for Financial Counseling and Planning Education (AFCPE). Her background is in communications and marketing for nonprofit and government organizations.
Conrad is an active member of the Junior League of Denver. In her spare time, she enjoys traveling, playing pub trivia and performing improvisational comedy.