NEFE 2022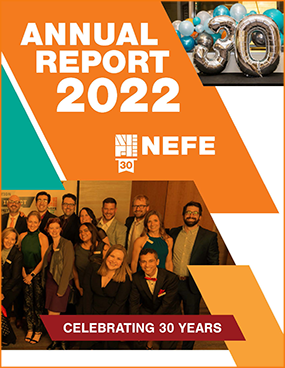 Three decades championing financial education and well-being…that is what 2022 was all about as we celebrated our 30th anniversary.
In our 2022 Annual Report, you will learn about:
Our enhanced opinion polling
Funding of new and innovative research
New stories and voices from the field
Growth in our policy and advocacy work
Our work throughout 2022 led to our inaugural Financial Education Innovation & Impact Summit, a three-day event to celebrate our past, present and future with thought leaders, partners and advocates from the field. Highlights from the Summit included:
Keynote addresses from industry leaders
Announcing the first recipients of the NEFE Innovation Award and the NEFE Impact Award
A significant investment in two research-to-practice partnerships
Panelist sessions on access, quality and impact of financial education
It was a rewarding year. Learn more in our 2022 Annual Report.