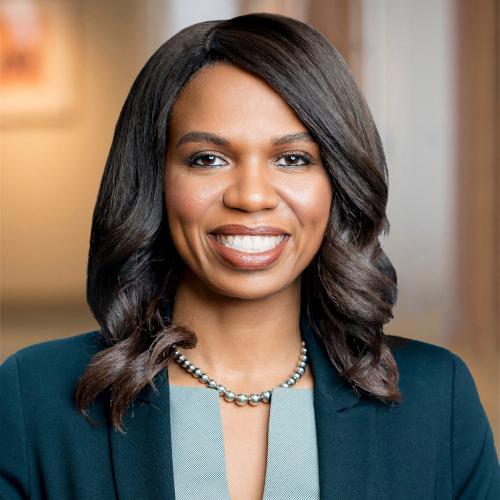 Partner
Litigation, Arbitration & Investigations
Linklaters LLP
Robin Nunn has a wealth of experience gained in private practice as well as working in-house for Fortune 500 companies. Her practice focuses on complex civil litigation, government enforcement, white collar defense, transactional due diligence, creation and review of corporate compliance programs, and investigations. She also counsels on novel issues connected to new communication technologies, blockchain, cryptocurrencies, payments, artificial intelligence and big data. Nunn is a partner in the Litigation, Arbitration and Investigations practice at Linklaters LLP.
Nunn has handled high-stakes cases on behalf of a wide range of clients, including banks, financial services firms, fintech companies, pharmaceutical companies, technology companies and private equity firms in connection with civil trials and hearings, regulatory investigations and enforcement proceedings, state licensing, product development, regulatory compliance, examination, transactional matters, False Claims Act investigations, antitrust disputes, and consumer protection lawsuits. She also has experience in the statistical review and analysis of data and design and implementation of corporate compliance programs. Nunn advises on privacy, cybersecurity, breach investigation, breach reporting and breach responses, and has assisted clients on compliance with multiple consumer protection acts. Nunn also has represented individuals and institutions before a number of U.S. agencies, including the Consumer Financial Protection Bureau, the U.S. Department of Justice, the U.S. Department of Housing and Urban Development, the Federal Trade Commission, the Federal Reserve Board, the Federal Deposit Insurance Corporation, and the Office of the Comptroller of the Currency, as well as state attorneys general and state banking regulators. She is often called on by the national media for commentary.
Nunn is committed to creating and sustaining open, equal, collaborative, innovative and inclusive environments throughout the world. She maintains an active pro bono and diversity and inclusion practice. She has been awarded a Pro Bono Publico Award for her representation of immigrant adults and children and led a prisoner rights case which led to the reversing of a wrongful dismissal in McPeek v. Blanchard (8th Circuit).
Before joining Linklaters, Nunn served as in-house counsel with two Fortune 500 companies. In those roles, she established and executed legal strategies for the company's legal department, including lawsuits and enforcement matters. She also counseled internal clients on legal issues across the business, including cybersecurity, breach response, product design and launch, regulatory compliance, corporate governance, credit, operations, underwriting, and risk in a broad range of products including financial services, credit card, mortgage, auto, broker-dealer, and banking. She has a bachelor's degree from Dartmouth College and a juris doctorate from the University of Chicago Law School.