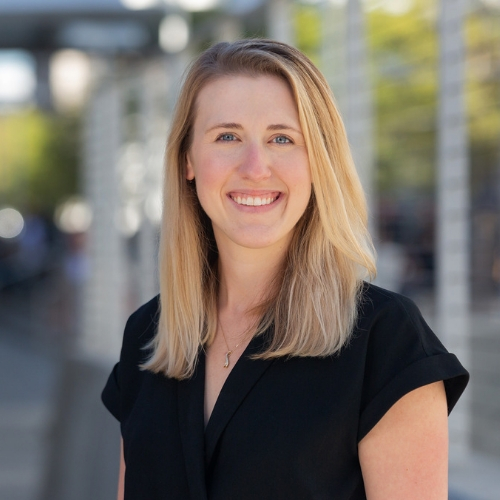 Managing Director, Insights

Amy Marty Conrad, M.S., AFC®, the NEFE Institute's managing director of Insights, focuses on making scholarly research useful for the work of practitioners, advocates, policymakers and other audiences. She uses her experience to create a meaningful connection between thought leadership and practical application, especially by driving systemic change and collective impact in the field.
Amy joined NEFE in 2012, overseeing the K-12, college, and adult education programs, including the High School Financial Planning Program, the CashCourse program and the Smart About Money program, developing strategies to help educators and partners nationwide build more effective financial education classes and programs.
Amy earned a master's degree in marketing at the University of Denver and a bachelor's degree, with highest honors, in journalism at the University of Florida. She holds an Accredited Financial Counselor (AFC®) certification from the Association for Financial Counseling and Planning Education. In her free time, Amy is an active member of the Junior League of Denver, having served as an advisory member on the board of directors, chair of the new member recruitment committee, and a committee member within the community, training, and finance & operations councils. She loves exploring Colorado with her husband and daughter.