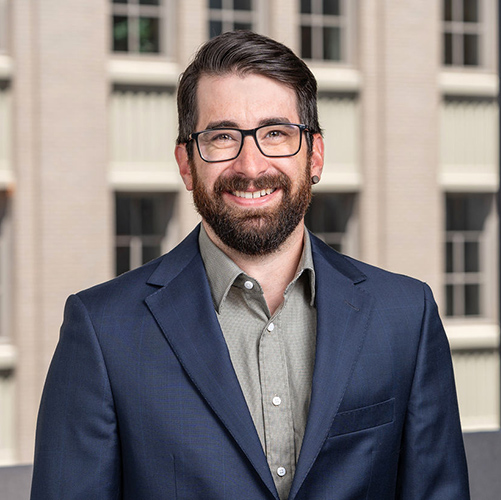 Senior Manager, Marketing and Engagement

JJ McGinnis, NEFE's senior manager with the Marketing and Engagement team, leads message development, strategy and campaign execution, and project planning and management to increase the impact and engagement of NEFE's work.
Prior to NEFE, JJ served as the development and communications director of Wyoming Wilderness Association (WWA), helping protect and preserve Wyoming wildlands through advocacy, education and stewardship. He helped shape land policy, raise funds for programs and expanded the membership base and impact for WWA. In addition, he has also held leadership positions for Leadership Sheridan County, Sheridan College Booster Club, and was a Sheridan Press 20 under 40 nominee.
JJ attended the University of Wyoming, earning a bachelor's degree in communication and journalism. JJ is an avid outdoorsperson, who enjoys almost any outdoor activity but especially skiing, mountain biking and rock climbing.