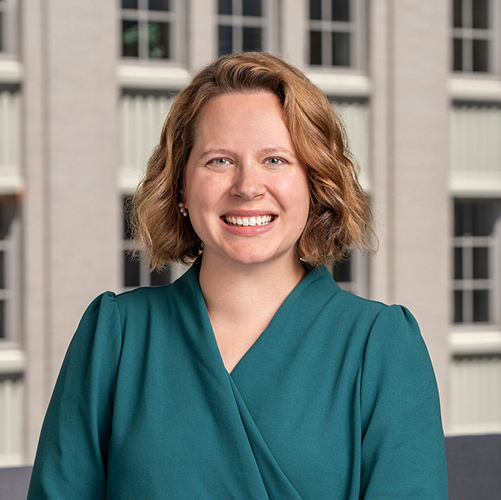 Director, Policy and Advocacy

Raven Newbery is director, policy and advocacy at the National Endowment for Financial Education (NEFE). She has supported the college program, CashCourse, since joining the team in 2014. In addition to helping guide curriculum and web development of NEFE programs, Newberry develops onboarding and training materials for NEFE's school partners. She offers coaching calls to colleges and universities and prides herself on connecting people with the right resources and support.
Newberry earned her master's degree in public policy from Vanderbilt University with a focus on K-12 to higher education pathways. Her undergraduate degree was in geography with a focus on urban planning from the University of Kentucky. Before coming to NEFE, she worked in college access in Wisconsin where she helped students navigate the often confusing and scary financial aid process. She is passionate about equitable access and demystifying money management in a non-judgmental manner.
Newberry tries to spend as much time as possible hiking the beautiful state of Colorado and traveling abroad (which also usually involves hiking). She has served on the board of the Young Nonprofit Professionals of Denver and co-chaired their leadership program, Elevate Denver. She and her husband love cooking together and doting on their two cats and dog.