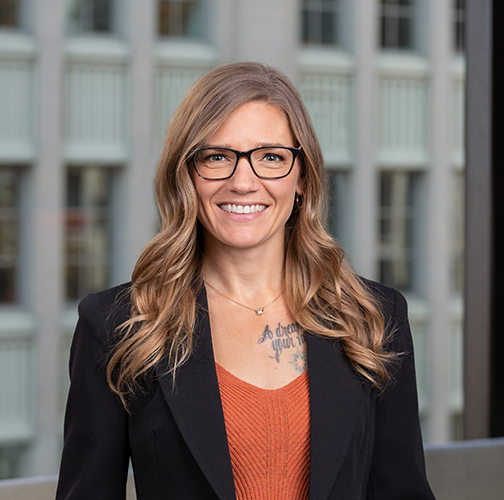 Managing Director, Marketing and Engagement

Chelsea Norton, M.A., is the NEFE Institute's managing director of Marketing and Engagement, overseeing the strategy for communicating research and thought leadership to audiences by utilizing a customized mix of techniques and channels.
Chelsea has a passion for financial capability, which she combines with her expertise in multi-channel marketing to execute customized campaigns that generate results. Just prior to joining NEFE, Chelsea was a senior marketing manager at an event production agency, creating thought-leadership experiences for Fortune 500 companies, and prior to that was a digital marketing specialist at a boutique marketing agency. She began her career as a collections specialist and loan officer at a small credit union.
Chelsea earned her master's degree in business administration, with an emphasis in marketing, from the University of Colorado, Boulder. She received her bachelor's degree, with honors, in psychology, with an emphasis in business, from Portland State University. In her spare time, she is an avid athlete who enjoys weightlifting, running, mountain biking and hiking.