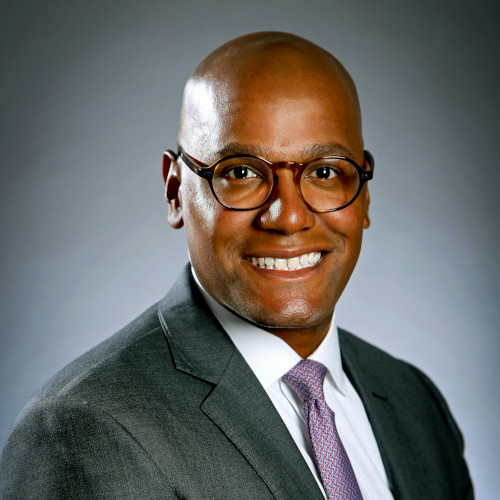 Managing Director, Head of Business Management, Product and Business Development
TIAA
Jourdan Jones joined TIAA in 2010. In his role as senior director, market and competitive strategy, Jones contributes to a variety of strategic initiatives, including key areas of strategic development, leveraging analytics to drive development and evolution of key strategies. He also is responsible for keeping a close pulse on new market innovations, competitive developments, and building an ongoing perspective to leverage innovation to enhance experiences and outcomes for TIAA's customers. Today Jones' efforts are exclusively focused on developing TIAA's wellness strategy—the goal being to deliver the best of TIAA to customers in an integrated and differentiated way to help create superior life-long financial outcomes. He also works closely with the TIAA Institute on the development of their research agenda.
In his prior role as special assistant to the CEO, Jones was responsible for working with TIAA leaders and external leaders in business, government and the nonprofit sector to pursue a variety of strategic initiatives. Among the initiatives he led were strategies related to financial capability. Prior to this role, Jones was a senior director of strategic client engagement, assisting clients who sought to improve their fiduciary oversight, simplify their investment menus, and develop communication, education and advice programs for their employees. Prior to joining TIAA, he worked in a sales and service capacity for Fidelity Investments, Prudential Financial and Wells Fargo Bank.
Jones lives in Brooklyn, N.Y., with his wife Lexi and dog Teddi. While away from the office he enjoys literature, travel and yoga. He also serves on the board of directors of Behind the Book, a New York-based organization focused on inspiring students to love to read. Jones currently serves as chair of TIAA's NYC Empowered Business Resource Group. He earned a bachelor's degree in government and business foundations from the University of Texas.