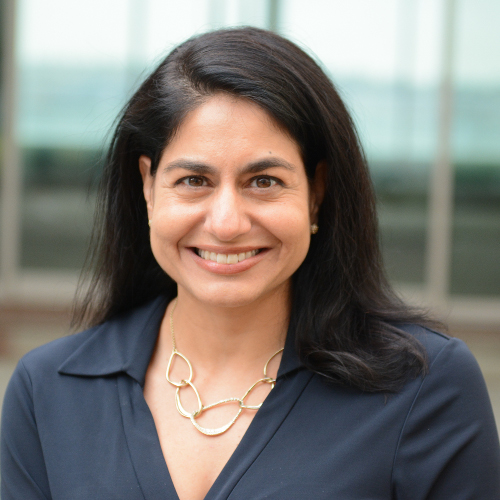 Vice President, Financial Wellbeing
Brighton Jones
Manisha Thakor is vice president of financial well-being at Brighton Jones, an innovative Seattle-based wealth management firm devoted to helping clients coast-to-coast "live a richer life," literally and figuratively. At Brighton Jones, she spearheads a variety of multimedia initiatives designed to help clients incorporate financial well-being into their overall personal well-being. Thakor's favorite part of this work is hosting the True WELLth podcast, a 25-minute show airing every other week focused on helping listeners craft lives that integrate social, emotional, physical and financial well-being. Thakor also is founder of MoneyZen LLC, a boutique financial education consultancy providing keynote speaking and financial literacy workshops to organizations focused on financially empowering women and families. Known for making the complex simple, the cornerstone of her financial education work is a concept she calls "Money Zen," a joy-based approach to personal finance honoring the core values of simplicity, freedom and abundance.
Thakor is co-author—with Sharon Kedar—of two critically-acclaimed personal finance books aimed at women in their 20s and 30s (On My Own Two Feet: A Modern Girl's Guide to Personal Finance, and Get Financially Naked: How to Talk Money with Your Honey.) Thakor is also on faculty at the Omega Institute's women's leadership center, where she teaches a course on financial well-being, and is also a visiting personal finance teacher at the Institute for Integrative Nutrition. She sits on the advisory board of Savvy Ladies, a nonprofit focused on financially empowering women in need through educational seminars and access to pro-bono Certified Financial Planner (CFP®) practitioners. Her financial wisdom has been featured in a wide range of national media outlets including CNN, PBS, NPR, the Wall Street Journal, the New York Times, Barron's, Money, Today, Rachel Ray, Real Simple, Women's Day, Glamour, Essence, Cosmopolitan and Women's Health to name a few.
Thakor earned a master's degree in business administration from Harvard Business School in 1997 and a bachelor's degree from Wellesley College in 1992. She is a Chartered Financial Analyst (CFA®), and a CFP®. She lives in Portland, Ore., where she revels in the amazing Third Wave Coffee scene and the stunning outdoor beauty of the Pacific Northwest. Thakor joined the NEFE Board of Trustees in 2018.