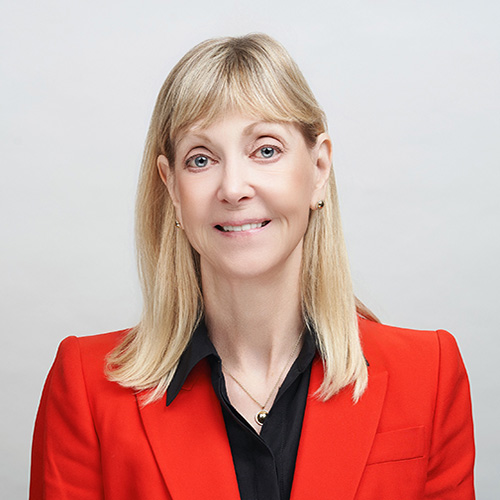 Connie Weaver
Equitable
Connie Weaver is the chief marketing officer of Equitable and a member of the company's Operating Committee. In this role, Weaver oversees and aligns marketing, digital, and insights and analytics efforts to advance business objectives and grow the strategic value and positioning of the company through deeper client engagement and an enhanced end-to-end client experience. She is focused on implementing programs to advance the company's holistic approach to helping clients reach their goals, allowing more Americans to face the future with confidence. Since joining the company in 2019, Weaver has played a key role in the launch and positioning of the Equitable brand in the marketplace.
Prior to joining Equitable, Weaver served as senior executive vice president and chief marketing and communications officer at TIAA, where she oversaw the transformation of the company's marketing strategy, digital experience and brand. Previously, she was senior vice president and chief marketing officer at The Hartford, and served as executive vice president and chief marketing officer of AT&T. She also has led award-winning organizations in investor relations and marketing as an executive at Microsoft, McGraw-Hill and MCI.
Weaver has diverse board and advisory experience, having served on the boards of several corporate and nonprofit entities. She currently serves on the boards of Make-A-Wish America, National Council on Aging and Connecticut Public Media among others. Weaver holds a Bachelor of Science with honors in textile science and marketing from the University of Maryland, and has completed the executive financial management program at Stanford University, the executive marketing management program at Columbia University, and the global strategic planning program at IMEDE (Switzerland).