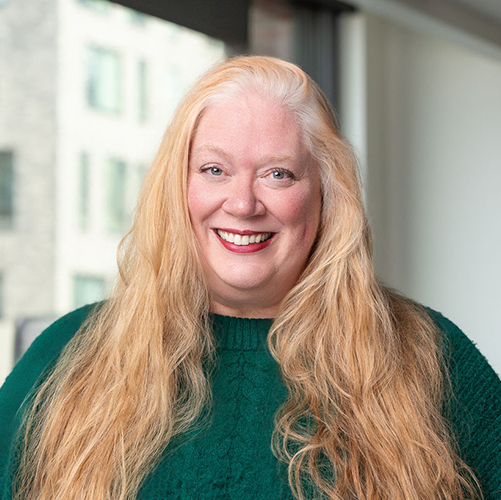 Manager, Office Operations

Erin Kay Edlund is NEFE's manager of office operations, focusing on creating and maintaining an environment in which the organization can flourish by coordinating new office projects and assisting staff members.
Erin joined NEFE in 2021 as an administrative assistant to the CEO, chief of staff and chief financial officer. She worked at Western Union for two decades supporting corporate leaders throughout the company including being the executive assistant to the chief information officer.
Erin received her masters' degrees in conflict resolution (MA, Korbel School of International Studies) and vocal performance (MM, Lamont School of Music), both part of the University of Denver. She earned her bachelors' degrees in sociology and music from Illinois Wesleyan University. She enjoys singing and worked as a staff singer at a local cathedral. She also enjoys travel, reading, science, space and experimental baking.