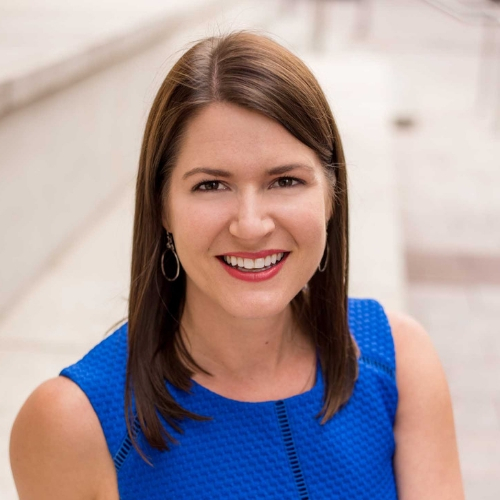 Director, Thought Leadership Initiatives

Mary Hoch, as director of Thought Leadership Initiatives, leads projects and initiatives that support the organization's practical thought leadership and evidence-to-practice activities, including research synthesis, translation and field engagement.
Mary joined NEFE in 2007 and has worked in several areas of the organization, including strategic programs and alliances, marketing and communications, grants administration, and research. She helped launch and support a number of the organization's consumer-facing programs, as well as managed NEFE's retirement initiatives, research funding program, NEFE-hosted forums, research summary production and spearheaded the updated Personal Finance Ecosystem work.
Mary earned her bachelor's degree in English, with an emphasis on creative writing, from Colorado Christian University. She is originally from Montana and is happiest when recreating outdoors, with a special love for hiking, backpacking and swimming.