High School Financial Planning Program
Increasing Financial Capability by Supporting Educators
NEFE's flagship High School Financial Planning Program (HSFPP) has promoted sound and informed financial education to teachers and students since 1984. Built on performance competencies that have been independently evaluated to improve financial knowledge, behavior and confidence in students, this award-winning, noncommercial program includes free classroom materials and lesson plans. The HSFPP website offers new features to improve the online experience, including Google Classroom sharing, more parent resources and easier curriculum downloads.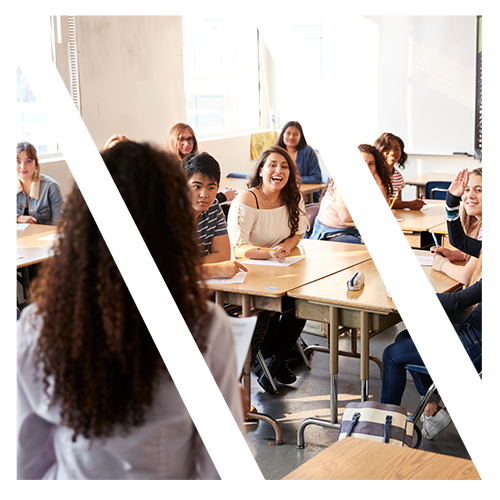 HSFPP Evaluation
HSFPP Positively Impacts Teen Confidence and Behavior
Periodically, the HSFPP commissions third-party evaluators to assess how well its curriculum is meeting the needs of teachers and students. The Economics Center at the University of Cincinnati conducted the latest evaluation over the 2016-2017 school year.
In addition to assessing the HSFPP, this evaluation is a snapshot of teen financial education as a whole—and offers insight into how schools can create the ideal climate for improving students' financial capability.
Key Findings
This evaluation confirms that financial education increases teens' confidence, knowledge and skills. Whether it is the HSFPP or another program, positive gains in financial education appear to be linked to several factors, including whether it is required by school districts. Although students receiving any type of financial education benefit over those who do not, students receiving financial education based predominately on the HSFPP outpace those learning from other curricula and resources in positive behavior formation and confidence.
The HSFPP reaches students that other programs miss. Teachers in school districts with no financial education requirement are more likely to use the HSFPP than those in districts with a partial or full requirement.
HSFPP students have greater average gains in confidence. Students report having money management conversations with family and friends based on what they learned from the HSFPP.
HSFPP students are better at demonstrating and forming positive behaviors. Students report developing money management plans, opening savings accounts and paying more attention to spending habits as a result of the HSFPP.