Brian Bull of Oregon's KLCC Receives Reporting Excellence Honor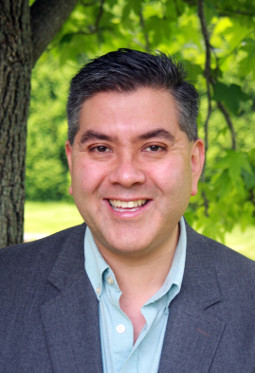 DENVER—Brian Bull from KLCC public radio in Eugene, Oregon, has received the 2017 PRNDI/NEFE Excellence in Consumer Financial Reporting Award. Bull's entry, "Robust Eugene-Springfield Housing Market Subject to Potential Downturns," showcases a couple moving from the rural East Coast to Oregon and the tough financial decisions they faced while trying to buy a home in a more expensive housing market.
"There are many new and young first-time homebuyers that are drawn to the Eugene-Springfield region, who are confronted with steadily climbing prices that may push their financial comfort level to new bounds," says Bull. "Some may put off such purchases, causing economic outcomes that may affect their financial standing and that of their communities. Others are priced out of their preferred region altogether, taking their families to parts beyond the Eugene area that are not as familiar but more affordable."
This award marks the third year that the Public Radio News Directors Inc. (PRNDI) has partnered with the National Endowment for Financial Education (NEFE) to highlight consumer financial journalism produced in public media.
"Brian Bull and KLCC offer in-depth storytelling on how one family carefully considered their budget when buying a home in a competitive marketplace. Our hope in presenting this award with PRNDI is to recognize reporting that effectively chronicles the real-life financial challenges that people from all walks of life face," says Paul Golden, director and spokesperson of NEFE. "KLCC's winning entry is another prime example of how to successfully report on this important topic."
"The PRNDI/NEFE award is an incredible opportunity to showcase journalism that matters to every consumer. PRNDI is grateful to NEFE for generously sponsoring this award and giving a public media reporter the opportunity to attend the PRNDI conference," says Terry Gildea, president of PRNDI.
Bull will receive the award at the 2017 PRNDI conference in Miami in June.
About the Public Radio News Directors Incorporated (PRNDI)
PRNDI is a nonprofit organization that represents news directors and their staffs at public radio stations nationwide. It aims at improving local news and information providing by public radio journalists. For more information, visit www.prndi.org.