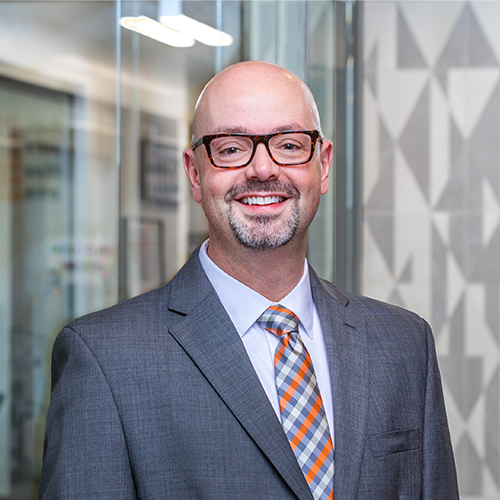 I incredibly appreciate all the recognition and celebration that comes with Pride Month. Naturally, with its conclusion each year, I reflect on the role of organizations like the one I lead to ensure that LGBTQIA+ issues and challenges stay elevated beyond June. As a proud member of the LGBTQIA+ community, I have experienced many layers of bias. I have felt the frustration and resentment of exclusion and broad-based assumptions. Marginalizing any group because of their identity severely impacts communities at large and is unacceptable and counterproductive. This is particularly true with financial bias and discrimination.
When anyone is restricted from fully and fairly participating in the economy it prohibits them from living their best financial life. The economic health of the country also is negatively impacted. Nothing positive comes from discrimination, bias or exclusion. It's easy to ignore the subjugation, prejudice, intolerance, phobia and "isms" within personal finance if we accept the assumption that economic and social advancement rests solely on the individual's decisions as measured only by financial outcomes. If we average everyone together, we ignore their authentic, unique and diverse lived experiences.
Don't misunderstand. There must be individual accountability. I still occasionally need a theoretical "kick in the pants" and wake-up call about some of my financial decision making. But thinking back to when I was a blue-collar kid growing up in immensely humble and modest surroundings, while also struggling with how to come out, the last thing I needed to face was bias and discrimination in my journey toward financial independence. Representation and context mattered then. It matters now.
Had I understood and experienced more context and representation when I sought how to launch financially, I might not have internalized the frequent judgment about my identity and further frustration of not seeing myself in the education and counsel I sought. Context and agency were lost as I did not feel heard or listened to when I began my financial independence—especially considering the particularity of the history and present state of discrimination so many LGBTQIA+ people have experienced in the financial services and personal finance industries.
Inclusion is imperative
A guiding question in financial education is: How can we best serve all people and advocate for advanced financial well-being if we do not fully understand everyone's reality and relationships with money, personal finance and financial services? One way we can achieve this is through better data, particularly among populations who experience more significant challenges.
There is a glaring need in financial education to gather sophisticated data exploring economic issues and challenges within the LGBTQIA+ community. The fact that in 2022 we still do not have the representative national data is a problem. Funding is one factor. Focus and attention are other considerations. Regretfully, there are too few surveys that granulate the data on the experience of LGBTQIA+ people, and data on people of color in the LGBTQIA+ community are missing almost entirely. We need greater national awareness of how often discrimination, bias and exclusion occur among all populations. Representation is key, and we get a clearer picture of inadequacy through data.
---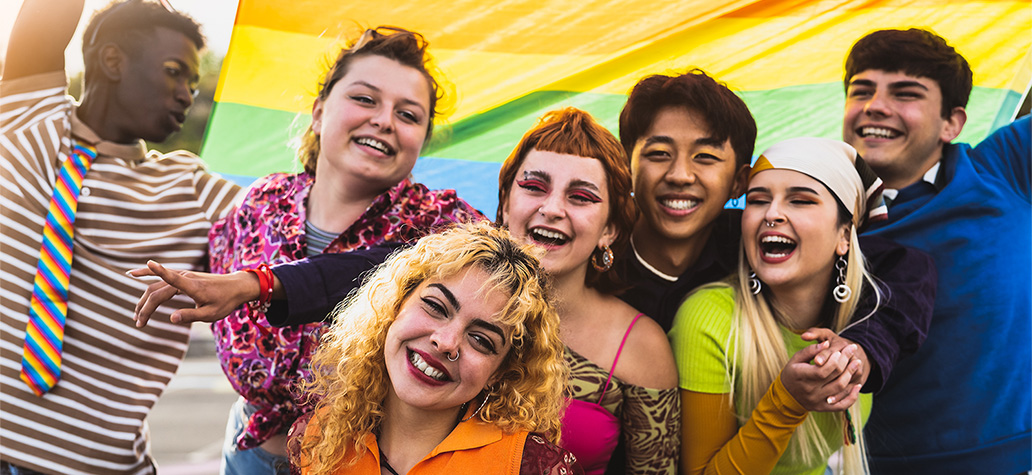 Our latest research explores the experiences U.S. adults who identify as members of the LGBTQIA+ community have had with the financial services sector. LGBTQIA+ populations are more likely than the general population to say that their physical appearance and/or sexual orientation are factors that lead to experiencing bias and discrimination in their interactions with financial services. In fact, nearly one in three (30%) of U.S. adults who identify as members of the LGBTQIA+ community say they have experienced bias, discrimination or exclusion by or from organizations or individuals within the financial services sector.
---
We also find that transgender respondents experience the most discrimination, followed by cisgender LGBTQIA+ women and men. Our data also confirm that about two in five (36%) members of the LGBTQIA+ community felt blocked or discouraged from engaging with financial services and products due to barriers or discrimination in how financial services are designed, marketed or offered. This includes things like fee structures, application processes and account approval requirements. While not specific to this data, we also acknowledge that among gender, people of color and those in the LGBTQIA+ community, there are barriers toward building wealth and income disparity that certainly factor into establishing a level playing field for financial well-being.
It's striking that even in an era where a significant portion of our financial life is happening online and with limited interaction with others, discrimination, bias and assumptions still occur at a much higher rate among members of the LGBTQIA+ community. There needs to be greater recognition of exclusion. Systemic barriers limit the full financial participation of many populations and can only be overcome with fundamental structural change. Certainly, public policy and regulation aimed at increasing access and inclusion play an influential role here. For example, adopting rent reporting to help those who are credit invisible can help establish and build a credit score, potentially leading to more access to products and services. Individuals and families must be encouraged to self-advocate and understand how financial services are designed, marketed or offered. Before engaging with financial products and services, it's important to understand fees, features, restrictions and approval criteria before seeking accounts and loans.
The data clearly demonstrate that millions of people experience stress and anxiety engaging with someone in financial services—not because they are unqualified or uncertain, but because of how they potentially will be treated. I challenge every person who works in financial education, planning and counseling to seek out and diligently support LGBTQIA+ clients and learners of all ages. Provide them the information and empowerment they need to advocate for themselves when utilizing financial services. What they need from you is trusted information, respect and someone who will listen to them and not talk at them.
In financial education we advocate that all Americans need to take control of their financial well-being, but only when all individuals and families are provided a level playing field free of bias and discrimination will we truly be able to achieve economic stability.
Billy J. Hensley, Ph.D., is president and CEO of the National Endowment for Financial Education (NEFE), a nonprofit foundation that champions effective financial education. NEFE is the independent, centralizing voice providing leadership, research and collaboration to advance financial well-being.