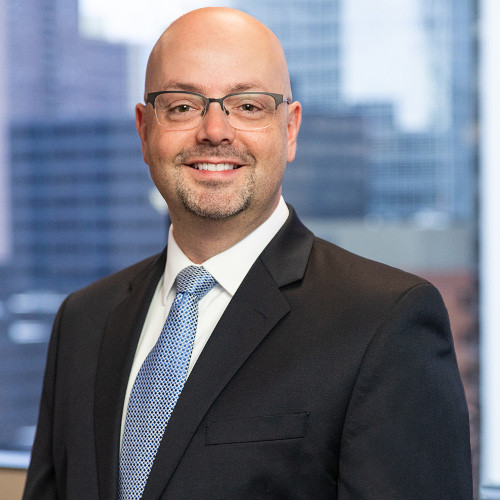 President and Chief Executive Officer
Denver, CO
Billy J. Hensley, Ph.D., is president and CEO of the National Endowment for Financial Education (NEFE). Since his appointment in 2018, Hensley has led NEFE through the development of its first strategic plan and focused on increasing the organization's transparency and effectiveness. From 2010-2018, he served as NEFE's senior director of education overseeing grants, research, college and consumer education programs, and e-learning and web strategy. Hensley has a distinguished career working in educational philanthropy and higher education administration focused on financial education, college access and teacher professional development.
Before NEFE, Hensley served as a research fellow at the University of Cincinnati, assistant director for the Ohio College Access Network (OCAN), program associate at KnowledgeWorks Foundation in Cincinnati, as well as leadership positions in higher education in Ohio and Kentucky. At OCAN he helped build the number of college access programs in Ohio by designing sustainability plans for communities across the state. At KnowledgeWorks he helped build a national policy model that promotes career advancement via educational access for working adults. Over the course of his career he helped to secure state and federal grants for educational initiatives totaling over $35 million, while also administering several access, fundraising and admission activities at Hiram College and Union College.
Hensley serves on the board of the Jump$tart Coalition for Personal Financial Literacy, where he chairs the education committee. In 2019, Hensley was named to the CNBC Financial Wellness Advisory Council, a group of financial experts, thought leaders and influencers in financial capability. He also is on the editorial board of the Journal of Financial Counseling and Planning. Hensley previously served on the boards of the Urban Appalachian Council of Greater Cincinnati and the Gallatin Food Pantry, as well as on the Southwest Ohio Workforce Policy Board Youth Council, the After-School All-Stars Evaluation Advisory Board, the University of Cincinnati Diversity Council and the Union College Alumni Association Board of Directors.
Hensley received his Ph.D. in educational studies from the University of Cincinnati and a master's degree in education and a bachelor's degree in psychology from Union College. In 2009, Hensley was named Outstanding Doctoral Student of the Year by the University of Cincinnati College of Education, Criminal Justice and Human Services. He also received the Exemplary Service Award from the Southwest Ohio Secondary Teaching Academy in 2007 and 2008, and the Union College Rising Star Award in 2003. His research has been presented at state, national and international conferences and published in numerous research journals.