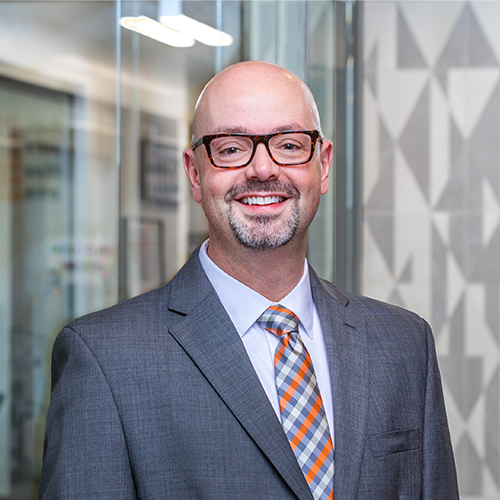 President and Chief Executive Officer
Denver, CO
Billy J. Hensley, Ph.D., has been president and CEO of the National Endowment for Financial Education® (NEFE®) since 2018. During his tenure, he has led NEFE to develop and implement its first strategic plan, refine the organization's mission, vision and core values, and foster increased transparency and stewardship. Hensley's vision for the organization focuses on Redefining Financial Education through targeted philanthropy, research and collaboration. Notably, NEFE introduced the Personal Finance Ecosystem, a well-being model aimed at enhancing accountability in the financial capability field.
Under Hensley's leadership, NEFE's research has significantly influenced the national discourse on financial education, with one study ranking among the top 5% of the Social Science Research Index. In recognition of NEFE's commitment to best practices, ethical conduct, inclusivity and rigorous certification, the organization received the prestigious "Setting the Standard" Award from the Association for Financial Counseling & Planning Education in 2021. In 2022, Bankrate.com recognized NEFE as the best financial nonprofit, adding to its list of social honors and awards.
Key achievements under Hensley's direction include expanding national consumer polling and research outputs, significantly increasing social media engagement, broadening the reach of the Financial Education Evaluation Toolkit, launching a policy and advocacy team focused on increasing access to financial education for all K-12 students, hosting national policy convenings, being featured in an international documentary on women and money ($avvy), and expanding philanthropic reach and increased funding to recognize research excellence as well as increased support for organizations providing direct financial well-being services. In 2022, as part of its 30th anniversary, NEFE hosted the inaugural Financial Education Innovation and Impact Summit and announced a $2 million commitment for strategic partnerships to inform best practices in financial education delivery.
Before becoming CEO, Hensley directed NEFE's grants, research, and consumer and collegiate educational initiatives, with programs engaging over 1 million learners annually. His efforts also led to the transformation of NEFE's grant-making strategies. As of 2022, NEFE surpassed $6 million in research grant funding and has received more than 1,600 peer-reviewed citations.
Hensley holds positions on various national and regional boards, including the Jump$tart Coalition for Personal Financial Literacy, where he is actively involved in the Jump$tart Financial Inclusion Advisory Panel advocating for K-12 financial education access and inclusion. In 2019, Hensley was appointed to the CNBC Financial Wellness Advisory Council, a select group of financial experts and thought leaders. He also contributes to the Journal of Financial Counseling and Planning editorial board. In 2021, Hensley was appointed to the board of trustees of his alma mater Union College (Ky.).
Hensley's academic background includes a Ph.D. from the University of Cincinnati, where he earned the title of Outstanding Doctoral Student of the Year in educational studies. He also holds master's and bachelor's degrees from Union College. His research has been presented at various state, national and international conferences and published in numerous research journals.