Organization Commits $2 Million at 30th Anniversary Event
DENVER—The National Endowment for Financial Education's® (NEFE's®) inaugural Financial Education Innovation and Impact Summit, held Dec. 6-8 in Denver, brought industry experts together to discuss financial education quality, access and impact. In addition to panel discussions and keynote addresses, NEFE made a major announcement by committing $2 million for strategic partnerships with the Appalachian College Association and the Colorado Community College System.
"One of our priorities is creating a research-to-practice laboratory by committing to launching national partnerships that pilot programs across the U.S.," says Billy Hensley, Ph.D., president and CEO of NEFE. "I am proud to announce our partnership with two higher education organizations—the Appalachian College Association and the Colorado Community College System—each with a broad reach that shares a firm commitment to improving their undergraduate students' financial lives and well-being. These partnerships create space to investigate various applications of financial education programming to inform best practices in financial education delivery.
NEFE's new research-to-practice laboratory will enable the organization to champion and advance effective population-specific practices in financial education and provide guidance and support for the future of the financial education field. The focus for 2023 will be strategic partnerships in two geographical areas representing different underserved higher education students. Specifically, the $2 million will be used to implement financial education programs and services that are tailored to the needs of their unique populations.
"We are excited to launch these two new partnerships and are committed to its success. We will provide financial and technical resources to ensure a collaborative fidelity in order to create a lasting impact in financial education for postsecondary learners," said Beth Bean, Ph.D., NEFE's senior vice president of research and impact.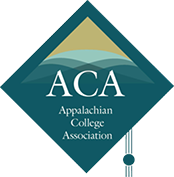 The Appalachian College Association focuses on first-generation, rural and lower-income college students from Kentucky and West Virginia to Virginia and Tennessee, serving 77,000 students. The Colorado Community College System serves institutions across Colorado that focuses primarily on working-adult students, reaching 111,000 Coloradans. They were chosen due to their strong histories of providing direct services and programs to their respective communities, their ability to implement a pilot program tailored to the needs of their specific populations and their commitment to financial education access.
"The member institutions of the Appalachian College Association share a commitment to providing opportunities for higher education to people for whom higher education has not always been available. Our colleges recognize that financial education is an essential part of a holistic education. This support from NEFE will boost our colleges' ongoing work to prepare students for the careers and lives they will create after graduation. We are especially enthusiastic about the fact that this project will allow the seven participating schools to shape their financial education programs to best fit the students they serve and their existing curriculum and co-curricular programs," says Beth Rushing, Appalachian College Association president.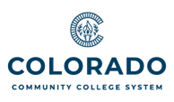 "We are thrilled to partner with NEFE to develop online, on-demand financial education courses available from anywhere in the state. By giving Coloradans the tools to successfully manage and understand their financial well-being, we can help them maximize their earning potential and find their footing in a dynamic economic environment," says Joe Garcia, Colorado Community College System chancellor.