No one at NEFE works alone — at least not for very long. With nine websites spanning high school to retirement and activities ranging from funding academic research, to advising on personal finance educational standards, to regularly engaging with national media and government policymakers, NEFE's work is, at its core, collaborative.
Our programs and initiatives come together to form a cohesive whole, which is overseen by NEFE's Board of Trustees. They are experts in education, social services, technology, finance, communications, law and other disciplines. Their high-level vision and strategy guides our ensemble, contributing to its many initiatives and helping NEFE achieve its goals individually, in small task forces, or together as a body. Time to meet the top brass.
The NEFE Board of Trustees welcomes a new chair, David G. Strege, CFP®, CFA, CKA®, senior financial planner at Iowa-based Syverson Strege and Company, and a new vice chair, Patrick Bannigan, chief operating officer at Kansas City, Mo.-based American Century Investments. The board also welcomes two new board members, Doug McCormick, co-founder and managing partner at HCI Equity Partners, and Manisha Thakor, CFP®, CFA, director of wealth strategies for women at Buckingham Strategic Wealth.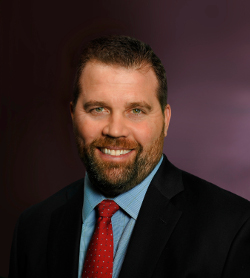 Doug McCormick • Co-Founder and Managing Partner, HCI Equity Partners
Doug McCormick received his MBA from Harvard Business School and his Bachelor of Science in Economics from the U.S. Military Academy at West Point. He served as a captain in the U.S. Army's 25th Infantry Division, receiving numerous awards for performance and achievement.
McCormick went on to work in the Investment Banking division of Morgan Stanley, where he was involved in the completion of mergers, acquisitions and related financing transactions. In 1999, McCormick joined HCI Equity Partners, becoming a managing partner in 2006. He currently oversees the origination, management and development of the firm's investments.
McCormick is a Henry Crown Fellow and serves on the boards of two veterans' service organizations: Team Red White and Blue, and Bunker Labs.
"Financial literacy is an increasingly important skill required to navigate today's dynamic economy and NEFE is well positioned to help," he says. "I was attracted to NEFE's great reputation and the opportunity to use my passion for improving financial literacy to have a positive impact on others."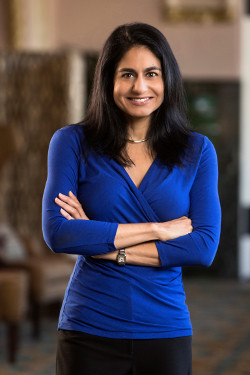 Manisha Thakor, CFA, CFP® • Director of Wealth Strategies for Women, Buckingham Strategic Wealth
Since earning her MBA from Harvard Business School, Manisha Thakor has worked as an analyst, portfolio manager and client relations executive. She founded her own firm, MoneyZen Wealth Management, and she shares her knowledge on a variety of media outlets, including The Wall Street Journal's Wealth Experts Panel and CNBC's Financial Advisor's Council.
Thakor has co-authored two acclaimed personal finance books: On My Two Feet: A Modern Girl's Guide to Personal Finance and Get Financially Naked: How to Talk Money with Your Honey. She also hosts "The MoneyZen Podcast," where she helps women and families learn tools and techniques to redefine their relationship with money and create financial lives aligned with their values. She hopes to continue that focus in her work on the NEFE Board.
"I have an extra soft spot for women's economic empowerment, so helping NEFE where I can identify ways and places that, from a research or implementation standpoint, this population can get access to empowering resources and information would be a dream come true," she says.