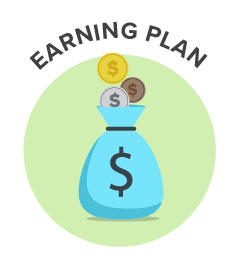 Check out Smart About Money's latest free self-guided course. The My Earning Plan course will help you:
Determine your minimum compensation and benefits requirements to achieve your financial goals and maintain financial well-being.
Choose your career path based on your financial needs, values, aptitudes and current employment trends.
Match career goals with short- and long-term financial milestones and life events.
See all the courses at www.SmartAboutMoney.org