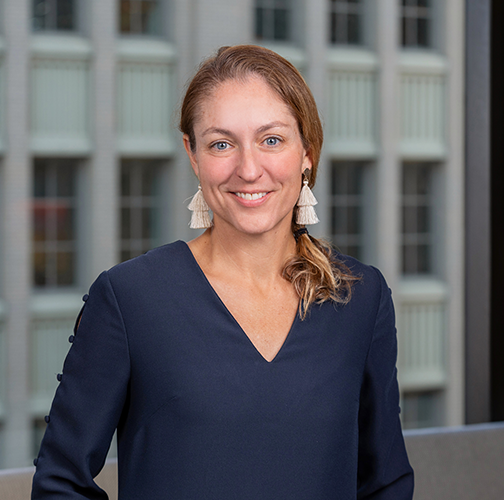 Senior Vice President, Research and Impact

Beth Bean, Ph.D, is NEFE's senior vice president of Research and Impact, leading the expansion and application of the organization's 2019-2024 Strategic Plan and beyond. Beth oversees the portfolio of thought leadership work and advances evidence-based best practices by working with industry leaders who support, implement and evaluate financial education systems.
Prior to joining NEFE, Beth served as policy and research director/senior counselor to Colorado Governor Jared Polis. She managed a team overseeing a wide portfolio of issues for the 47th largest economy in the world. Before joining the Polis administration, Beth was vice president of national engagement, philanthropy, and policy at Strada Education Network and director of the Strada Institute for the Future of Work. In addition, she has held leadership positions in Colorado's Department of Higher Education as well as several roles at both public and private institutions of higher education.
"I look forward to establishing bold priorities, bolstering actionable research to support our community, and building upon NEFE's legacy and expansive body of work."
Beth is a first-generation student who received her doctorate in higher education from the University of Denver, her master's degree from Saint Louis University and her bachelor's degree from DePauw University in Indiana. In her free time, Beth enjoys spending time with her two daughters, coaching middle-school lacrosse, running and working on home projects that never quite get finished.