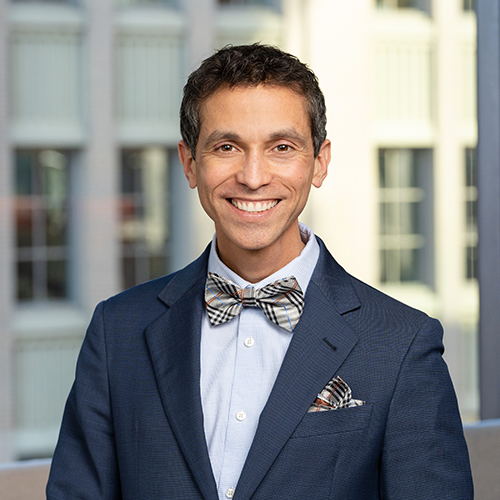 Managing Director, Research

Joshua Caraballo, Psy.D., is NEFE's managing director of Research, overseeing projects and initiatives that advance NEFE's mission and help to realize its vision through the implementation of strategy, research funding, collaboration, internal research and research translation and application. Joshua champions NEFE's personal finance ecosystem embedded with DEI, anti-racist frameworks as a conduit for greater financial well-being at the individual, group, and systems levels.
Prior to joining NEFE, Joshua served as a research and evaluation professional for nonprofit organizations for over a decade, including managing and leading teams focused on HIV prevention and treatment, psychological services for children and family strengthening programs for maximizing after school time for K-12 students, and professional development services for educators. In addition, he serves on the executive board for National Voices for Equality Education and Enlightenment (NVEEE), focused on prevention efforts addressing youth bullying and suicide. Joshua is a member of the Society for Industrial-Organizational Psychology and the American Psychological Association.
Joshua is a first-generation, lifelong student who earned a doctorate in business psychology from the Chicago School of Professional Psychology, his master's degree from the University of Miami and a bachelor's degree from Florida Atlantic University. In his free time, he loves to read books on psychology, business, and anything related to diversity, equity, inclusion, belonging and racial justice. He also loves to run, hike, volunteer and perform in local theatre productions.