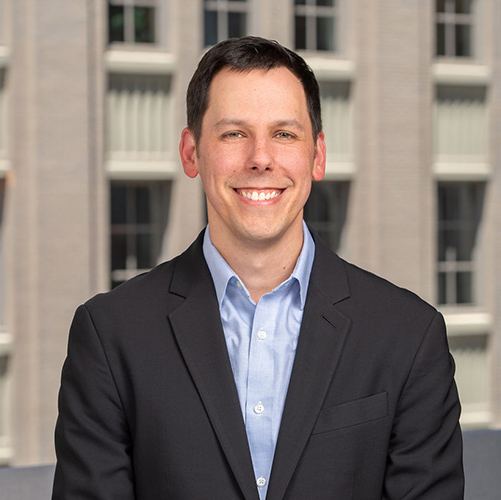 J. Michael Dedmon (Michael) is NEFE's director of Research, leading initiatives that identify the most innovative research and effective practices in pursuit of redefining financial education. He co-leads NEFE's growing efforts to combine economic data with commissioned public opinion polling to produce new insights into the financial lives of segments of the population.
Prior to joining NEFE, Michael served as the Research and Policy manager at Change Machine (formerly The Financial Clinic) where he supported the Brooklyn-based non-profit's work identifying barriers to financial well-being faced by low-and moderate-income households and advocacy work to address these barriers at the local, state and federal level. Before starting in the financial well-being field, Michael was a research associate at the Transnational Non-Governmental Organization (NGO) Initiative at the Moynihan Institute of Global Affairs at Syracuse University. There he researched how international advocacy and development NGOs use digital tools and platforms to mobilize and improve accountability with their supporters. His co-authored research has been published in International Studies Quarterly and The Journal of Information Technology & Politics. Michael continues to teach political science as an adjunct lecturer at the University of Colorado at Colorado Springs and is a member of the American Political Science Association and the International Studies Association.  
A first-generation college student, Michael is currently a Ph.D. candidate in the department of political science at Syracuse University. He earned a master's degree in European politics at the London School of Economics and Political Science and a bachelor's degree in international relations from the American University of Paris. Raised in Colorado, Michael enjoys running, playing tennis, and spending time outdoors with his wife, their daughter and their dog.