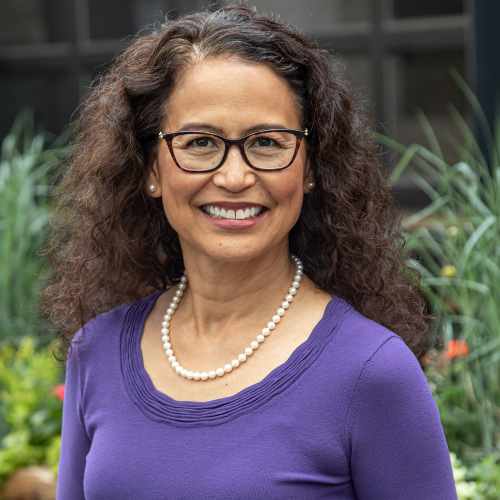 Treasurer and Chief Financial Officer

Joanne Flores Moses, CPA, is NEFE's treasurer and chief financial officer, overseeing the organization's business operations, financial strategy and risk management. In addition, she manages the endowment's investment activity and finances, as well as all financial reporting for NEFE's board of trustees.
Joanne's career has focused on financial management in accounting, private foundation tax regulations, budget development and management, audit and internal controls, and both defined contribution and defined benefit retirement plans. Prior to joining NEFE, she worked in the nonprofit, financial services and corporate training sectors, including the Denver-based Boettcher Foundation and KPMG.
Joanne earned her bachelor's degree in accounting from the University of Denver and is a certified public accountant in Colorado. She is chair of the Foundation Financial Officers Group's content committee and is a board member of The Communications Network. In her free time, she enjoys traveling and trying new cuisines.