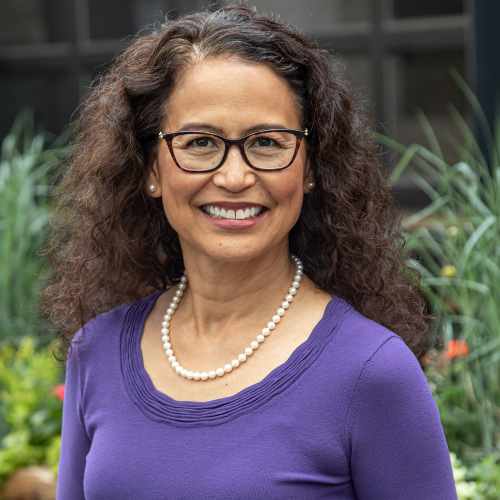 Treasurer and Chief Financial Officer

Joanne Flores Moses is the treasurer and chief financial officer for the National Endowment for Financial Education (NEFE), where she oversees day-to-day business operations and management of the endowment's investment activity and finances. These responsibilities include accounting, tax, payroll, finance, information systems, human resources, corporate insurance, building leasing, and coordination of annual financial and pension audits by outside accounting agencies.
Moses also handles quarterly accounting and investment reports to the NEFE Board of Trustees, ensuring that financial transactions, policies and procedures meet the foundation's short- and long-term objectives and regulatory requirements. Moses brings to the foundation nearly four decades of financial management in accounting, private foundation tax regulations, budget development and management, audit and internal controls, and both defined contribution and defined benefit retirement plans.
Prior to joining NEFE, Moses spent more than 20 years with the Boettcher Foundation in Denver, starting as controller and serving as their director of finance since 2007. During her tenure with the Boettcher Foundation, she oversaw the growth of their $300 million investment portfolio, which included a mix of traditional asset classes and alternative investments.
Moses is a certified public accountant in Colorado. She received her Bachelor of Science in accounting from the University of Denver and attended the Commonfund Institute at the Yale University School of Management, a rigorous week-long program focusing on investments, portfolio allocations, risk management and securities selection.
Moses also is currently chair of the content committee for the Foundation Financial Officers Group (FFOG) and serves as treasurer on the board of The Communications Network. In her free time, she enjoys cooking healthy and convenient meals. This passion extends to her volunteer work, where she and her husband prepare meals for others once a month at the Ronald McDonald House. Moses also has a passion for travel and next plans to visit Italy.