We recently announced that NEFE joined FinEd50, a coalition of cross-sector organizations dedicated to improving access to quality financial education for all students in all 50 states. FinEd50's access-focused mission resonated with us deeply. At NEFE, we believe that all students should have the opportunity to learn money management skills regardless of economic background.
Presently, 23 states require students to take a personal finance course to graduate from high school. Only nine of these have a stand-alone, semester-long course. Quality varies wildly, even among states with financial education requirements. We know that school districts with more resources are more likely to offer personal finance courses, so many students are left behind simply because of where they live. It is crucial that all U.S. students have access to quality financial education to equip them with the skills needed to navigate our increasingly complicated economic landscape.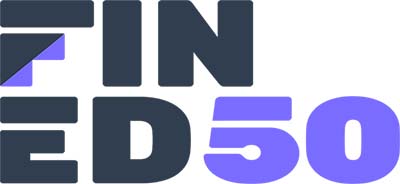 Research demonstrates that increased financial education mandates for public schools are linked to a decrease in financial fragility. Increases in spending on financial education in public schools result in a positive change in students' assessment of their financial health. These are powerful and impactful outcomes that every student deserves. State support and resources sparked by legislative action can help ensure more even implementation of financial education across school districts – regardless of ZIP code.
The last few years have brought unprecedented challenges and financial setbacks for many Americans. A 2021 NEFE consumer poll found that 65% of U.S. adults experienced an unexpected major expense and 47% reported they were living paycheck to paycheck. While financial education cannot solve everything, it does provide confidence and better decision-making. These are foundational elements to achieving financial wellness and legislation is a powerful tool to ensure equitable access for all U.S. students.
We are so proud to be the first organization to join FinEd50 as a coalition member. Collaboration is one of our core values and we recognize the power of a partnership of private, public, and governmental organizations to effect real systems change. We acknowledge the field of financial education is built upon systemic biases and NEFE embraces working collaboratively to be part of the solution. FinEd50 will provide thought leadership, expertise, advocacy and technical support to achieve the goal of all students having access to quality financial education. Every student deserves this life-changing foundation.
You can learn more about FinEd50's goals and progress at www.FinEd50.org.